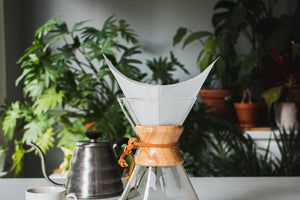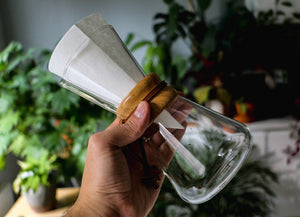 A ready-to-go filter paper for 6 and 10 cup Chemex coffee makers. Or a foldable filter paper for small Chemex carafes.
Comes with instructions - no previous origami skills needed.
This filter paper is designed to filter out all tiny particles, bitterness and undesirable oils. It's slightly thicker than usual filters and made out of high quality material. This ensures a clean, bright, enjoyable brew.
As with other filter papers, we recommend winsing with water before brewing.
Contains 100 filters.
---