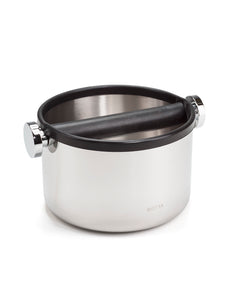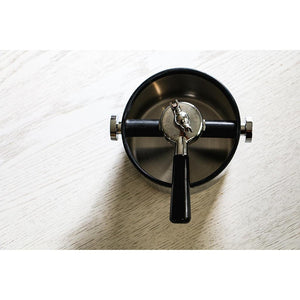 Stylish, sturdy and strong. No more banging on the side of a trash can!
This stainless steel Knock Box finds its home next to an espresso machine. The beautiful design makes it pleasing to the eye and the rubber paved rung ensures and easy bang, a clean and dent-free handle and a free stress-relief method.
Knock Box diameter is 16,5cm.