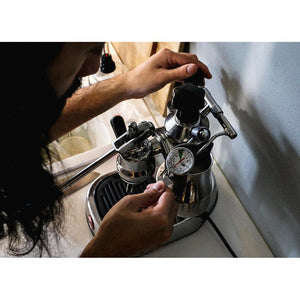 Steaming milk is no easy job. This thermometer makes it a little easier!
The milk proteins are not happy in hot temperatures, and the flavour and aroma of milk can be ruined in the steaming process without monitoring. This thermometer clicks on to the milk jug and ensures precise information about the temperatures. The optimal areas are marked on the thermometer, to make things even simpler.
Made out of stainless steel, machine washable.