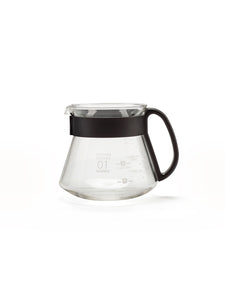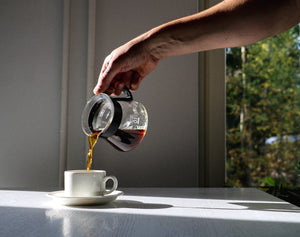 This Hario server is made out of heat resistant, durable Japanese glass and equipped with a sleek black handle and lid.
The wall of this server is also marked with numbers to tell the brewer the number of cups being prepared. The Hario V60 Dripper sits beautifully on top of this server.
It is microwave durable and machine washable. With the lid, this server keeps your brew warm for the duration of your coffee break.